Must be 15 years old before 1st game to register in seniors!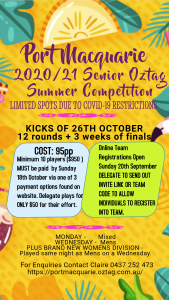 Winter 2020
Covid-19
click here – pmq senior oztag contingency plan 2020
Download winter 2020 team rego forms:
oztag team registration form click here – winter 2020 
It is imperative that you staple the 2nd page (conditions of play) to the back of the rego form & ensure that all your players read them & sign !!
For how to register a senior team click HERE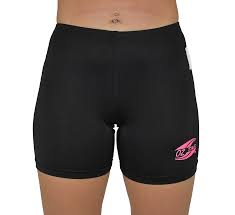 PLAIN BLACK TIGHTS $35                            PLAIN BLACK SHORTS $30
SUBLIMATED TIGHTS  $50                           SUBLIMATED SHORTS $45
SOFT BRIMMED CAPS / BUCKET HATS $25       VISORS $20
Official compulsory Oztag shorts/tights must only be worn, and can be purchased from the Canteen.
Also no hard peaked caps.
Can order online through the Oztag Shop (link below) & view designs that may be unavailable at your local association.         https://www.theoztagshop.com/