Players must be 15 years old before 1st game to register in seniors!

Summer Field Map – Tuffins Lane

SUMMER 2020/21 TEAM REGISTRATIONS
Online Team Registrations – Open 4pm Sunday 20th September, 2020
$95pp – Minimum 10 players ($950) MUST be paid by deadline Sunday 19th October before team will be put in the draw.
3 PAYMENT OPTIONS:
Option 1 – Once the team delegate registers the team online (instructions on our website), they will have access to a Code which must then be forwarded to all players to allow them to register into that team.
Here players can choose to either pay individually OR 'Pay Later' (via other options below).
Option 2 – FULL team payment can be made by one representative only, via direct deposit into our NEW Bank Account – details provided upon request (please include team name as reference). NO individual deposits will be accepted.
Option 3 – 1 Rego day/evening will be provided in late September at the fields (date TBA) where again only 1 representative may collect on behalf of all players in the side & pay entire team payment.
We must continue to operate under numerous restrictions and guidelines due to COVID-19 until further notice so please follow the instructions we provide. More info will be released over coming weeks so in the meantime, check out our COVID Safety plans on our website.
We will also be organising a day/night for the purchase of shorts/tights – details coming soon.
Any other queries please do not hesitate to call Claire on 0437252473
 SUMMER 2020 FIXI ONLINE TEAM REGISTRATION PROCESS
PLEASE NOTE: Once all players have registered themselves into their team online, the Competition Administrator can then print a fully completed registration form from the system. This will avoid delegates having to download & fill forms out manually.

How to register a team online: 
 To register your team online, click  HERE
 Reminder – download the sportfix app below onto your phone to access draws/points tables when competition starts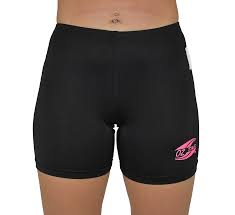 PLAIN BLACK TIGHTS $35                            PLAIN BLACK SHORTS $30
SUBLIMATED TIGHTS  $50                           SUBLIMATED SHORTS $45
SOFT BRIMMED CAPS / BUCKET HATS $25       VISORS $20
Official compulsory Oztag shorts/tights must only be worn, and can be purchased from the Canteen.
Also no hard peaked caps.
Can order online through the Oztag Shop (link below) & view designs that may be unavailable at your local association.         https://www.theoztagshop.com/PMQ Online Rego PDF